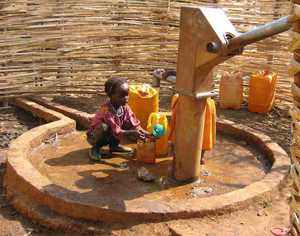 The successful and sustainable development of groundwater resources in Africa is critical for future safe water supplies, economic growth and food security in the continent. Doing this successfully relies on good hydrogeological understanding - but much of the data and information that already exists about groundwater in Africa is not available to the people who could make use of it. We have worked with partners across Africa to make more of this information freely accessible: you can access it online now by following the links below.
Prepared by:
A summary of the hydrogeology of 51 African countries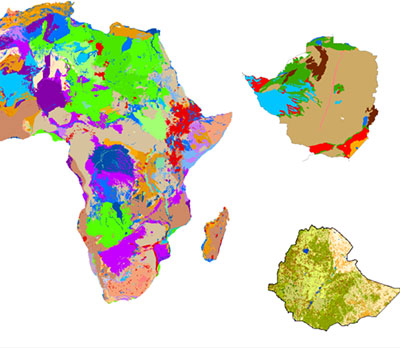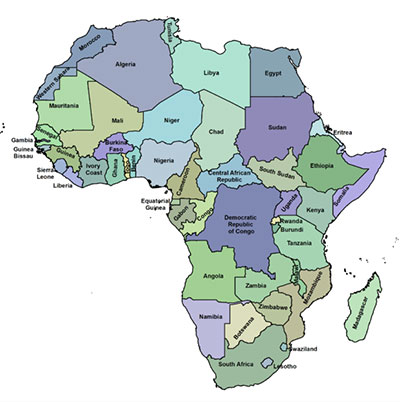 An online introduction to the groundwater resources of 51 African countries, and a gateway to further information. Many of the country profiles have been co-authored by groundwater experts in Africa. Each profile includes new hydrogeological and supporting maps, and references and links to further online and printed information. The Atlas also provides general information on key issues such as recharge, groundwater quality and groundwater development techniques.
»» Go to the Africa Groundwater Atlas
»» Download an offline version of the Africa Groundwater Atlas
Free online access to thousands of documents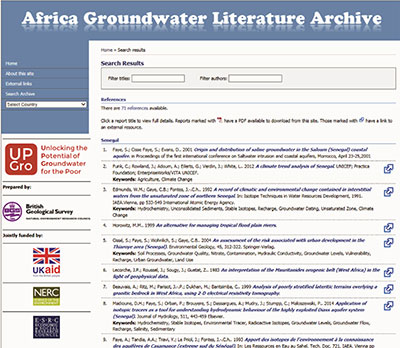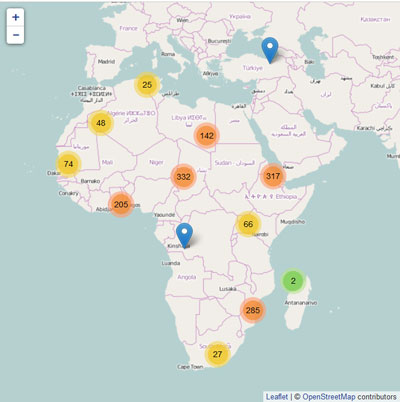 A searchable online database that so far catalogues nearly 7000 references for literature about groundwater in Africa. The Archive can be searched by themed keyword; by title and author; or geographically: either by country; or for more than 1500 georeferenced documents, by searching for their specific location on an interactive map. There are thousands of links to free-to-download full text documents and abstracts.
The Africa Groundwater Atlas and the Africa Groundwater Literature Archive are of use to many different stakeholders:
Hydrogeologists and other practitioners developing groundwater supplies, and looking for information and data on groundwater conditions in specific regions or countries
Researchers looking for information and data on African groundwater to support their investigations
Policy makers and decision makers who need an overview of groundwater conditions and issues in a country or region.
Funded by DFID, NERC and ESRC through the UPGro Programme. Supported by the IAH.
The Africa Groundwater Atlas project was jointly funded by DFID, NERC and ESRC; supported by the International Association of Hydrogeologists (IAH); and carried out by British Geological Survey (BGS) in partnership with African hydrogeologists. It is a part of the Unlocking the Potential for Groundwater for the Poor (UPGro) Research Programme, which focusses on improving the evidence base around groundwater availability and management in sub-Saharan Africa, to enable the sustainable use of groundwater that benefits the poor.
»» More information on BGS's international groundwater work.
Contact
Contact Africa Groundwater Atlas for further information.